Free Palestine Watch Party will be a new series of live streamed movies about the places experiencing on going genocide. Learn more about the history, and culture, with conversation in the chat from our community.
Farha
Farha is a 2021 internationally co-produced historical drama film about a Palestinian girl's coming-of-age experience during the Nakba, the 1948 displacement of Palestinians from their homeland. The film is based on a true story of Radieh. It premiered at the Toronto Film Festival on 14 September 2021. the movie is rated TV-14 on IMDb.
This was our first LIVE streamed movie night and we had a few hiccups but watching with our community members both in Discord and in TikTok. It was powerful sharing this space together. More videos and movies can be found in the Resources link above.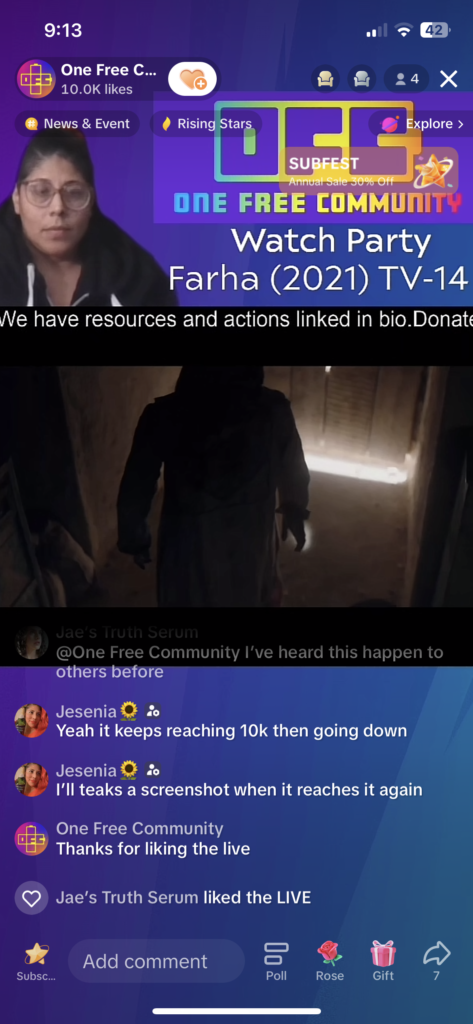 Upcoming Events

We are planning Movie Nights, Culture Nights, Virtual Protests, and more. When we have dates, we will be posting them here!