This action includes Project description, Links to immediately take action, and link to the main Every28HoursPlays.org website where you can learn more about the plays.
Project Description: We commissioned and developed these short plays in the wake of the killing of Michael Brown. In 2012 a study found that every 28 hours a black person was extrajudicially killed by vigilante, security guard, or the police in the United States. This statistic was immediately contested and the country is still embroiled with addressing a problem it struggles to acknowledge. Inspired by the conversation we needed to have this project was developed. Currently produced by Claudia Alick and CALLING UP, The Every 28 Hours Plays project was originally developed with The Oregon Shakespeare Festival and The One-Minute Play Festival with over one-hundred artistic collaborators across the country. Collaborators include Tony award-winning artists, activists, family members directly affected by police violence, politicians, cultural organizers, and law enforcement. The project consists of over seventy short plays that reflect the current civil rights movement, and tools to help your community address these issues, grow empathy, and become healthier. We offer the plays on a Pay What You Can model as part of our philosophy of radical generosity. In moments like the killing of #JaylandWalker we send the plays directly to community for action.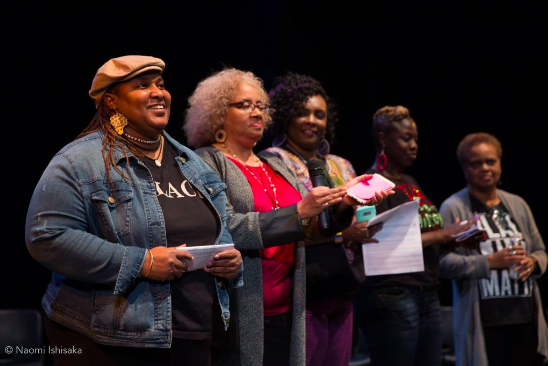 READ and DOWNLOAD the SCRIPTS
Guidelines: These guidelines were created before 2020. The plays are available to you for free by permission of the playwrights. The website is being updated. Claudia Alick will be available for consult. We request you send us the details of your production and any photos or links to articles after your production. We strongly suggest you produce in partnership with other theater producers, educators, and activists. Also ADD YOUR OWN CONTENT! Every production has included the local voices and fresh stories of the community.
STREAMING: We recommend visiting the early streams from The Kennedy Center and The Google presentation. We also recommend checking out the alternative presentations from 2019 #gunactioncontrol and the Every 28 Hours Plays podcasts from 2021. There are many ways to produce this work and making it accessible online has always been a core value of this project.